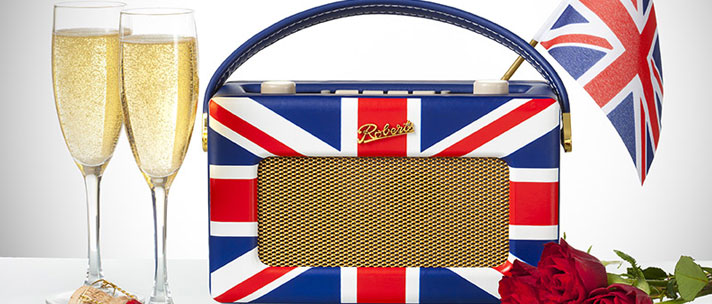 AVAILABLE IN STORE ONLY
Robinsons Electric is a main Roberts Radio Agent and their full range of products are stocked at our Kendal Store so just pop in to have a look or ring us on 01539 733497 for more details.
With a heritage of more than 80 years, and a reputation built on producing high-quality premium-brand radios for the consumer market, Roberts Radio Limited is the UK brand leader in portable radios with international sales in countries across the globe, including Japan and the USA.With a range of over 100 different DAB, analogue, world radios, radio cassettes and internet radios and a commitment to constant improvement, Roberts leads the field in design, product development and innovation. The brand continues to earn multiple prestigious trade and consumer awards, including the coveted What Hi-Fi? Product of the Year 2014 in the radio category for the Stream 93i.
About DAB radio
What is DAB Radio?
DAB stands for Digital Audio Broadcasting, this is a way of broadcasting radio digitally via a network of transmitters. It provides listeners with more choice, digital sound quality and more information.
More Choice
Because of the way DAB technology works, broadcasters can transmit many more stations than ever before. Listeners in most major towns and cities in the UK can receive between 30 and 50 radio stations with a digital radio, in many cases that's more than double what's available on analogue. Because digital radio uses the spectrum more efficiently than analogue, it is possible to broadcast more channels using the same frequency, making room for broadcasters to expand their station portfolios.
Less Noise
DAB digital radio delivers digital sound quality. The technology allows the receiver to lock on to the strongest signal it can find and ignore everything else. This eliminates the hiss, crackle and fade so familiar on analogue radio.
Ease of Use
A DAB digital radio will tune to a station at the touch of a button. No more fine tuning a station to get the best reception. A DAB set allows the listener to scroll through a list of available stations by name - then tune in by pressing the 'select' button.
More Information
Have you ever heard a song on the radio and wanted to know who it is by or what it's called? Or tuned into speech radio and wanted to know what the programme is about or who is speaking? Digital Radios have a screen which can show text information transmitted by the radio station. Some stations send information about latest news, sports scores, what's on now and next, website address and phone numbers. Some radios offer an option to view the Electronic Programme Guide (EPG) which shows listings information for some stations. It is also possible to Pause rewind and record live radio