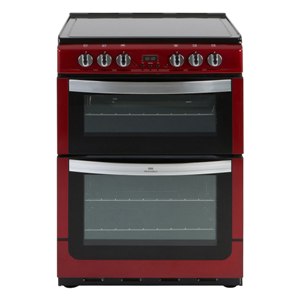 Robinsons Electric is a main Panasonic Agent and as such can supply any of their range of cookers including built in models, just ring us on 01524 34291 for more details.

We are also members of a major European independent buying group, Euronics, and have access to all the major brands of cookers, please click the Euronics image below for a huge range of Cookers from major manufacturers.
You can pay for your product online and as soon as we receive your order we will be in touch to arrange delivery and installation for a day to suit your schedule

Whether you're an experienced cook or you just dabble in it from time to time, choosing the right cooker is an important decision and can have a major affect on the quality of food you produce.
We have a range of cookers and ovens that are ideal for any cooking ability, in sizes that will easily fit in any kitchen.
Gas cookers
Guaranteed not to let you down, gas cookers are the perfect choice for anyone living in an area that is particularly prone to power cuts. These will be sure to keep your family supplied with a hot meal when the neighbours will be strolling down to the local chippy to find their dinner. The majority of our gas cookers include automatic ignition, so no more need for matches.
Electric ovens
If you want a reliable cooker but are concerned about open flames, then an electric oven is the ideal choice. They will put your mind at ease, particularly if you have small children running about the house. Most of our electric ovens are also fan assisted. These circulate the heat around the inside of your oven which benefits your food; it receives even cooking without needing to be rotated every five minutes, and also reduces the cooking time, helping you to save money on energy bills.
Freestanding cookers
Our range of freestanding cookers provides you with flexibility in terms of the layout in your kitchen. Unlike built-in cookers, they are not limited to staying in one place and can easily be moved to suit your requirements. Most of our models come complete with adjustable feet too, meaning you can place them on the most uneven places of your kitchen floor.
.