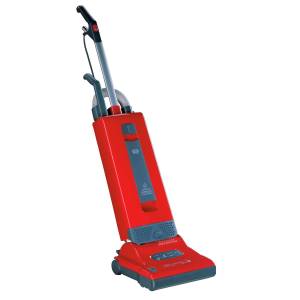 Please click the Euronics image below for a huge range of Floorcare from major manufacturers.
You can pay for your product online and as soon as we receive your order we will be in touch to arrange delivery and installation for a day to suit your schedule

Vacuuming is really important. Floorcare goes beyond keeping your home tidy – it's about creating a hygienic living environment for your family. Luckily, our fantastic range of vacuum cleaners make cleaning easy. We have upright and cylinder vacuum cleaners, and steam mops.
Cylinder Vacuum Cleaners
Cylinder cleaners are some of our most popular floorcare appliances. These are usually slightly smaller, lighter and quieter than upright vacuums. Their compact designs make them ideal for accessing hard-to-reach spots like stairs and upholstery. They have a long reach so you can clean trickier places easily.
The body of a cylinder vacuum rolls along behind as you work your way around a room. Use them on a variety of surfaces including carpet, laminate, lino and wooden flooring.
We have several great cylinder vacuums from some of the biggest manufacturers like AEG, Bosch and Sebo. And they're all available at amazing prices.
Upright Vacuum Cleaners
Your average upright model costs a bit more than a cylinder vacuum, but there are several advantages.
These models are often more energy efficient, thanks to their smaller motors, and tend to have larger dust capacities.
Upright vacuums are great at covering large areas quickly, and can be more powerful than cylinder vacuums. They're especially useful when it comes to removing pet hair.
Take a look at our fantastic upright models from Sebo.
Steam Mops
Steam mops remove the need to use chemicals to clean your floors and carpets. Instead, they use steam to thoroughly clean hard floors, carpets and fabrics. The steam is excellent at removing stubborn marks and killing bacteria and dust mites. These mops don't leave streaky marks behind, leaving your tiles shining