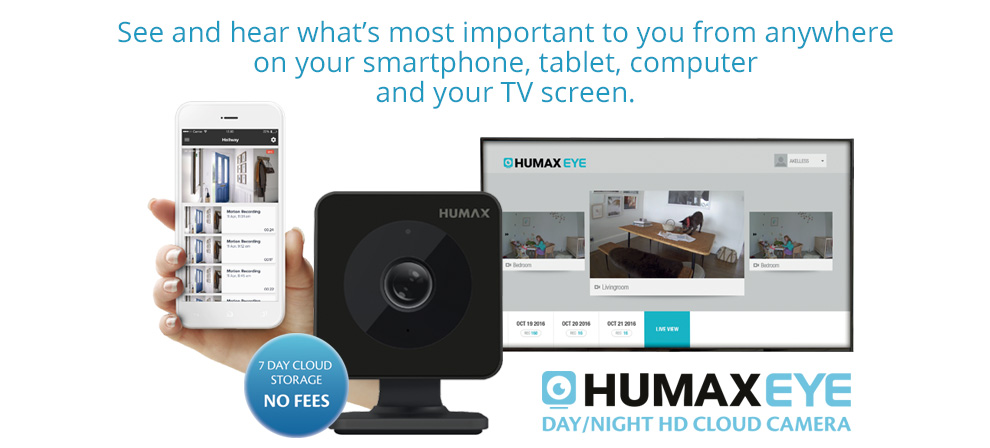 ---

---
Easy Home Monitoring for Peace of Mind
We love our homes and we want to protect everything it holds. The Humax Eye HD cloud camera allows you to see your home from anywhere day or night and securely record any captured content in the Cloud for 7 days Free of any fees.
---
7 Day Free HD Cloud Recording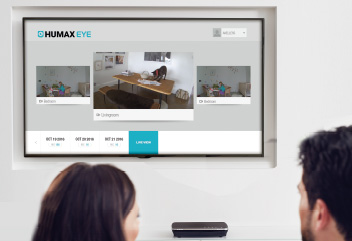 Secure recordings made to the Cloud every time the camera is activated, stored free on a seven day rolling programme. No expensive contracts to keep and view your content. Download and store recordings to your mobile device if required. All recordings are encrypted for additional security keeping your content private.
---
Motion Sensor Built–In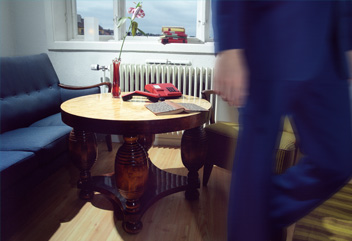 Your Humax Eye will record automatically as soon as motion is detected in its field of view. The recording is sent directly to the Cloud for safe and secured viewing.
---
Instant Alerts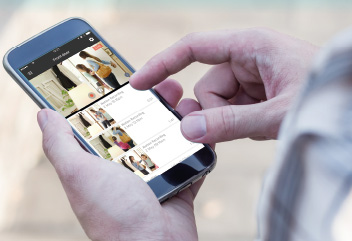 As the Humax Eye starts to record you will receive an alert to your mobile device (iOS or Android). You can then choose to view the action immediately or check and watch later.
---
Wide Angle View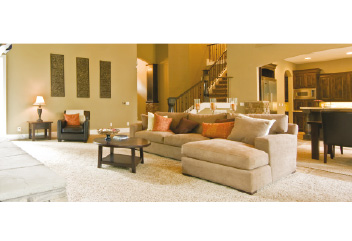 The lens in the Humax Eye has a 100 degree Field of View, capturing more action in such a small, compact and discreet camera, giving you maximum coverage of your home.
---
See at Night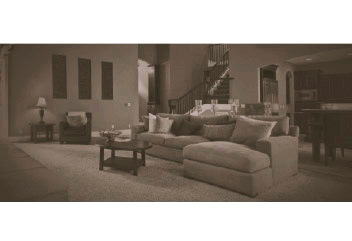 With infra-red lighting built in, the Humax Eye will record in the dark up to 8 metres in the distance, so even in low light all the details will be captured.
---
Quick and Easy Set Up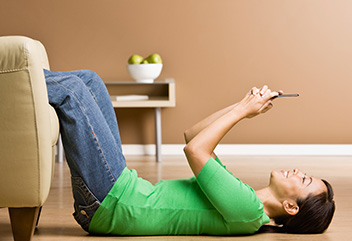 Included in your Humax Eye box you will find simple step by step installation and connection instructions using your mobile. This simple guide will have you up and running in minutes.
---
Easy Mobile App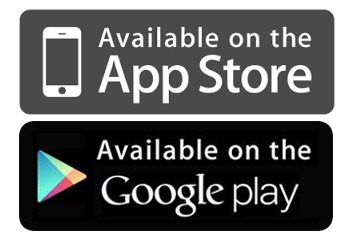 To use your Humax Eye you'll need a compatible iOS or Android device with mobile app from either Apple App Store (iOS 8.1 and above) or Google Play Store (Android 4.4 and above). Access to Wi-Fi network required and to view on the go, an active internet or data connection is needed.
---
Camera Information
| | |
| --- | --- |
| Image resolution: | 1 megapixel (1280 x 720), HD 720p |
| Field of view (Diagonal) | 100° |
| Focal length | 2.78 |
| Night vision | High Power IR, up to 8m illumination |
| Maximum frame rate | 15 FPS |
| Audio | Built-in microphone |
| Infrared LEDs | Yes |
| Operating temperature | 0 -40°c |
| Power requirements | 5V / 2A, Micro USB |
| Power consumption | 10W |

Interfaces
| | |
| --- | --- |
| Bluetooth | BT 4.1 -Bluetooth Low Energy (BLE) |
| Ethernet | No |
| Wi-Fi | IEEE 802.11 b/g/n |
| Frequency | 2.412 -2.462 GHz |

Dimensions & Weight
| | |
| --- | --- |
| Camera only (W x H x D): | 52.2 x 52.2 x 28mm, 49g |
| Camera & stand (W x H x D) | 52.2 x 70.4 x 57.3mm, 95.8g |

Requirements
| | |
| --- | --- |
| Android Smartphone | 4.4 & above |
| iPhone with IOS | 8.1 & above |
| Bluetooth | BT 4.1 -Bluetooth Low Energy (BLE) |
| Wi-Fi | IEEE 802.11 b/g/n |
| Frequency | 2.412 -2.462 GHz |
| Minimum upload speed | 0.5 Mbps per camera |